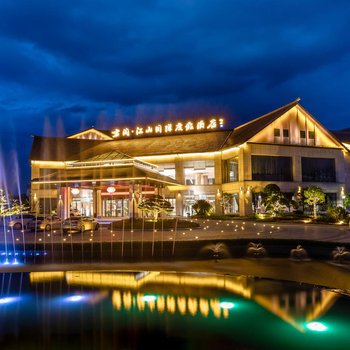 The Jiangshan International Hotel (Jiangshan Guoji Dajiudian) is located within easy reach of the Xujiang Park, a bus station and a railway station.
Featuring a garden style design, this Jiangshan hotel offers a variety of accommodations ranging from standard rooms to presidential suites.
Diners can enjoy both Chinese and Western options in hotel dining outlets. Additionally, there are private dining rooms ready for booking.
Those with business to conduct can take advantage of well-equipped conference rooms on the premises.
When it comes to relaxation, guests can go to the karaoke suites, take a refreshing swim, or play a game of ping pong, bowling, billiards or tennis.